Legislation in the UK allows you to get official car numbers for almost any vehicle. It can be racing cars that will not be allowed on roads in any other country in the world, unusual electric cars or high-speed sofas. Now the fastest hut in the world was added to this list.
Kevin Nicks and his daughter collected it at home. He started with the Volkswagen Passat with a 2.8-liter six-cylinder engine with a power of 200 hp, having welded on it the steel frame of the new hut and lined it with wood. However, since this mid-size sedan now weighed more than two tons, Nyks added a nitrogen accelerator working on nitrous oxide. This added to the racing potential of the shed another 75 horsepower.
Now the ultra-fast hut can accelerate up to 150 km / h, it is officially allowed to use on the roads, it can turn, move in reverse and at the same time fulfill its main function – to be an ordinary house on wheels. Due to the small dimensions, it is possible to safely travel and park on any patch. At the same time, its maximum speed is limited, in fact, only high mass and disgusting aerodynamics.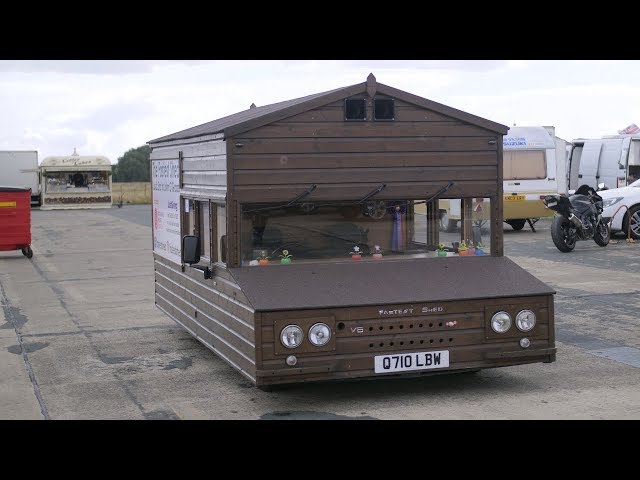 <!-comments-button-->